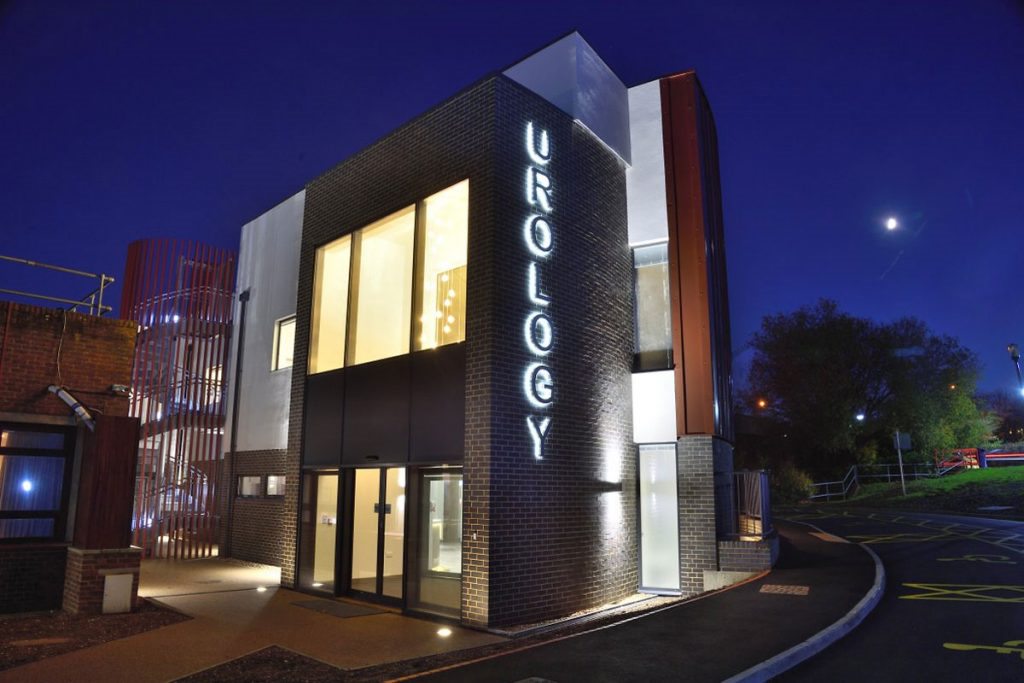 27 Nov 20
Award Recognition Continues for The Stoke Centre, Royal Surrey County Hospital
The Stoke Centre for Urology has won a further 3 awards: Winner of RICS Social Impact Awards 2020 South East, Overall Project of the Year South East 2020 and now the Grand Final of the RICS Social Impact Award 2020 under the Health category.
The new facility was a successful team effort from K2, ADP, Clarkebond, CBG and Logan Construction. At the awards event, the judges said "This project has a tremendous human and social impact. The centre treats prostate cancer patients in a newly built clinic. It consolidates specialist services and contains Europe's largest theatre for brachytherapy, with a cure rate of over 90%. Referrals come from across the UK and internationally."
The Stokes Urology Centre won the Project of the Year in the healthcare category at this week's RICS national Social Impact Awards. The judges commented, "This project provides a blueprint for how future funding between the NHS & charities, can collaborate, to provide facilities. In this case it started with one man's (Colin Stokes MBE) wish to repay his successful cure from a cancer that is the third biggest cancer killer in the UK. The result is a state-of-the-art diagnostic facility which is world class as judged by its peers… it deserves a more detailed study for benchmarking the criteria by which we can explain our fundamental role in improving the lives of our communities."
Clarkebond provided civil, structural and ground engineering services for The Stokes Centre for Urology at Royal Surrey County Hospital, one of the largest centres for the treatment of prostate cancer in Europe and among the top centres in the world. The new £6 million state-of-the-art urology centre will deliver cutting edge treatment and research for patients from across Surrey and beyond.
"Being at the forefront of the design of healthcare projects we are pleased that our inputs and that of the team have been recognised yet again and especially with a facility that has such a positive outcome for men's health. The project truly fulfils our mission to "Engineer Outstanding Solutions for Community and Place"", Neil Marks, Commercial Director.
Click for more information on The Stokes Centre for Urology at Royal Surrey County Hospital.