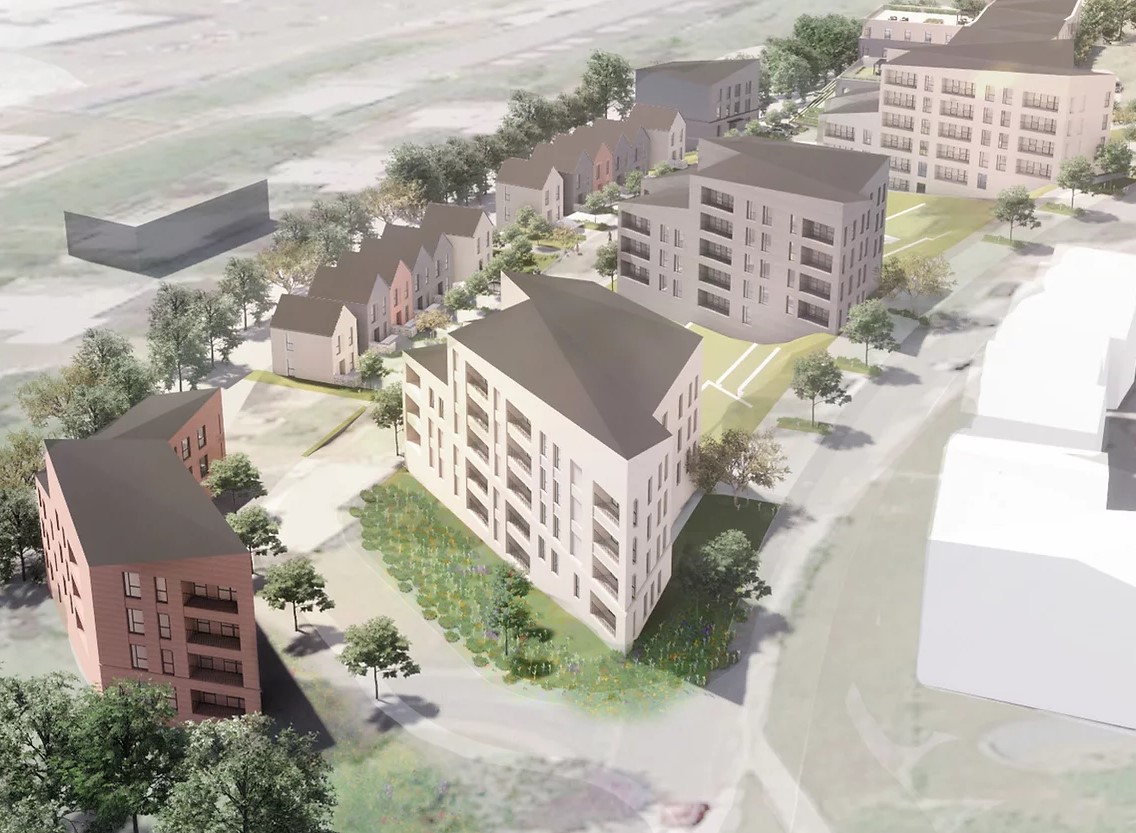 20 Aug 20
Barne Barton plans for Regeneration in Plymouth
Clarkebond has been appointed by Sanctuary Group through Sanctuary Housings consultant framework as part of the design team for the redevelopment project in the Talbot Gardens area in Barne Barton, Plymouth.
The scheme proposes to demolish the 10 existing post war tower blocks and transform the site into a modern attractive living environment. The new project will provide 98 one-bed and two-bedroom apartments across 4 apartment buildings with undercover parking, 12 three-bedroom and four-bedroom town houses and a 60-bedroom care home including a publicly accessible café.
The large majority of new accommodation units provided will be delivered as affordable housing with small elements of shared-ownership and open market units. As well as the new buildings the site will be transformed to provide open communal facilities and green spaces between the apartment blocks.
Clarkebond are providing the following services for the project to assist in the design and to provide the required information for the planning application.
Structural and Civil Engineering Services. The site adjacent to the Naval dockyard in Plymouth is steeply sloping with a level change of approximately 16m from the top to the bottom of the site. Extensive re-profiling of the existing ground levels and significant retaining structures integral to the new buildings will provide much more useable amenable space across the site.
Geotechnical Engineering Services. A phase 1 desktop study, detailed UXO study and an intrusive phase 2 site investigation have been undertaken on site in order to understand the existing geology of the site and to provide detail for the extensive earthworks operation that is to be undertaken. Boreholes up to 15m in depth were completed on site along with window sampling, soakaway testing and trial pitting works.
Flood and Hydrology Services. A drainage strategy and flood risk assessment have been produced for the site which is located within a critical drainage area (CDA) following liaison with the city council and local water authority.
Transport Planning Services. A transport assessment has been provided to assess the impact of the new scheme upon the surrounding infrastructure network as well as a travel plan for the new care home.
The project team are working to prepare a formal planning application for the scheme and details of the proposals are now available to view here