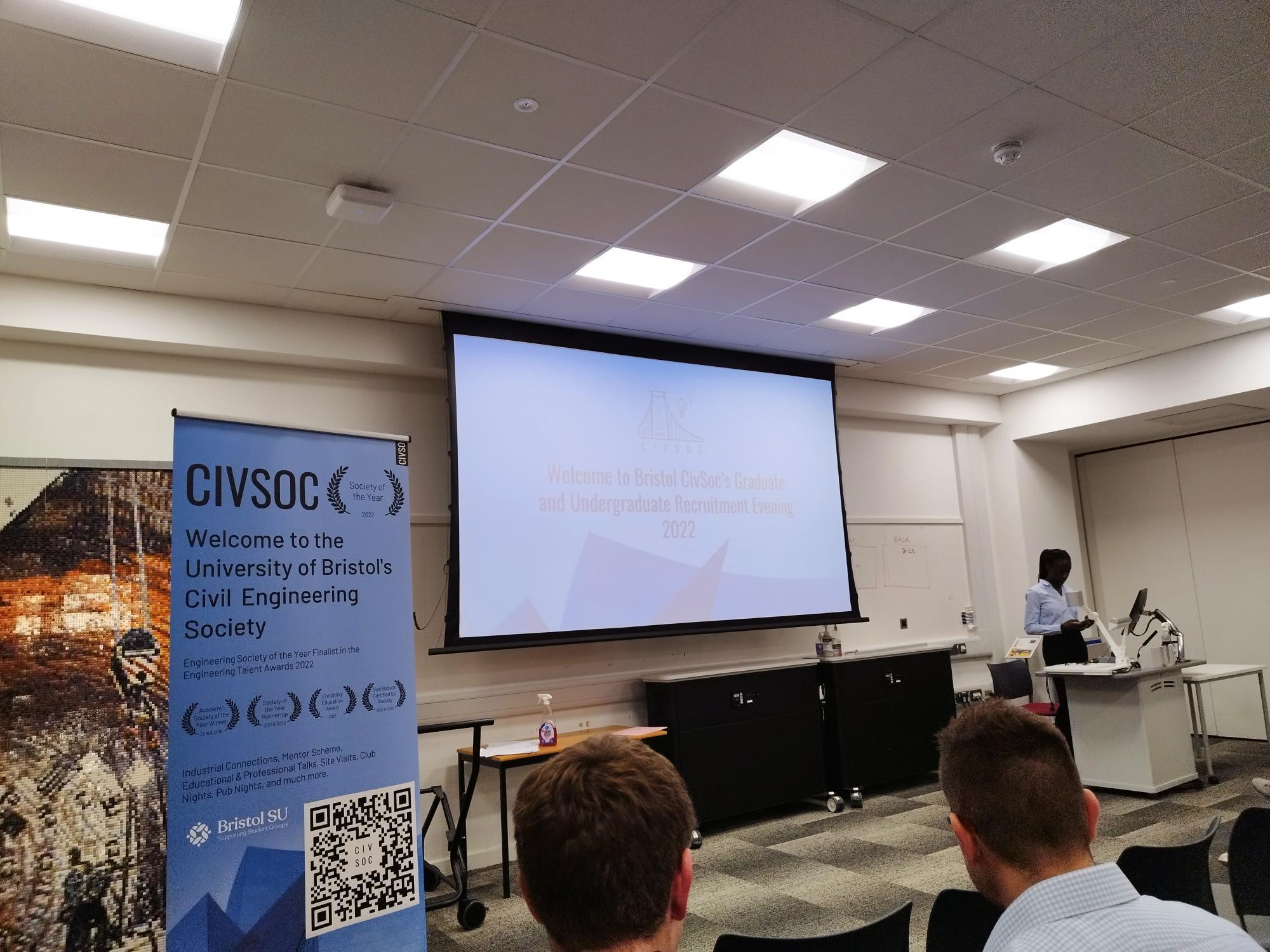 31 Oct 22
Bristol CivSoc GURE 2022
On the 25th of October, Bristol CivSoc (Civil Engineering Society) hosted their 7th Annual Graduate and Undergraduate Recruitment Evening.
This was an exciting opportunity for Clarkebond to pitch and promote our graduate/undergraduate placement opportunities.
Alongside 15 other representatives (from 15 different institutes), our aim was to encourage the 100 students that attended that there are possible opportunities that can occur once they finish their studies or during.
As most of us can agree, choosing a career path after finishing any form of education is no easy task. This is why networking events such as these are very useful tools to engage and discuss with the professionals.
Both of our representatives (Vicky Karavatsi and Sam Bartley) presented to the students to share their experiences working within the industry and were happy to answer any questions that the students were eager to ask.