Working for us
The results of our staff surveys have consistently shown that we have really dedicated, engaged people who enjoy their jobs, are proud of the work we do and who feel that Clarkebond supports them to achieve a good work-life balance. Our latest staff survey shows that managers are supportive, encouraging, open and considerate of individuals' wellbeing. We are proud of our commitment to employee wellbeing and to supporting local communities through engagement with universities, schools and colleges.
Working at Clarkebond means responsibility at an early career stage, an opportunity to develop a broad skill set and the camaraderie of working in a small team. You will have the opportunity to actively contribute to a growing, open and entrepreneurial business. With offices across the UK, you will benefit from being involved in a wide variety of work spanning many different sectors, clients and project types and as part of a multidisciplinary team, you will work alongside other disciplines throughout a project's lifecycle, from first briefing to client handover.
We use the latest software and state of the art equipment and you could find yourself working from one of our relaxed, open plan, conveniently located offices, or further afield. We are proud to be an international company and you could become a valuable member of a well-established, award-winning organisation with a reputation for quality delivery and technical excellence.
Clarkebond has built a strong business based on our core values of being professional, honourable, trustworthy, responsible, caring, outstanding engineers and on valuing our people as individuals.
We are committed to making Clarkebond a great place to work!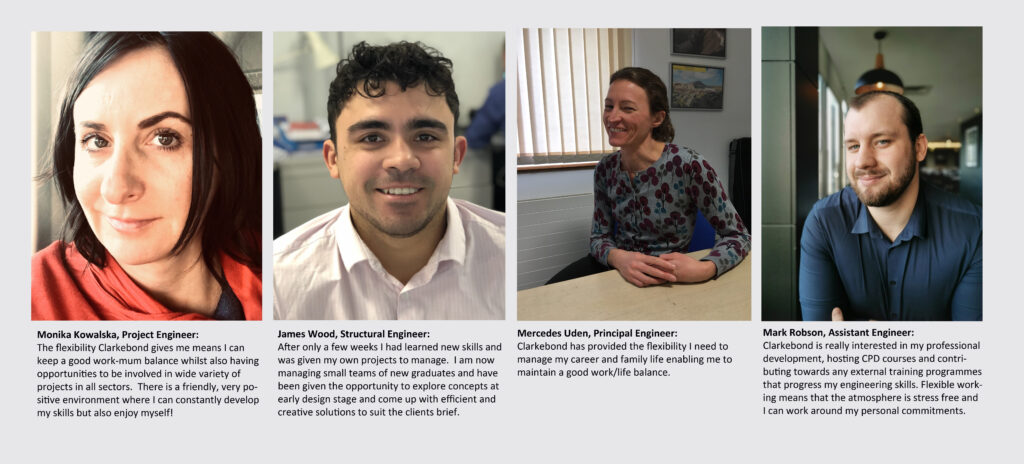 We are a Home Office licensed sponsor and therefore, specific job roles which meet the relevant skill and salary requirements may allow EEA and non-EEA nationals who wish to come to the UK to work via the UK Points-Based Immigration System.