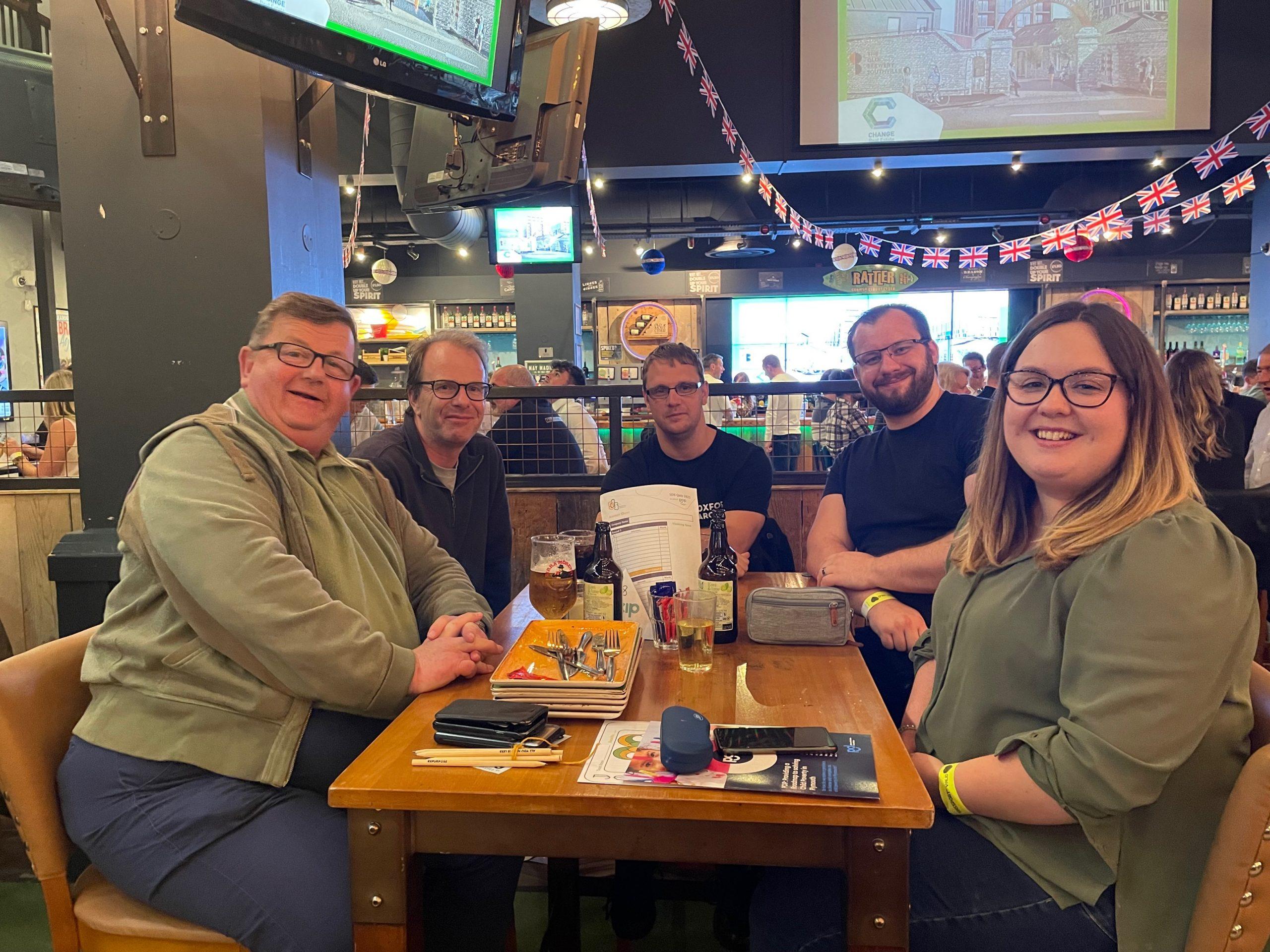 07 Jun 22
Clarkebond Gets Quizzical!
Our staff were delighted to finally be back at SDS Solutions' charity quiz night on 26 May at Walkabout Plymouth.
The annual pub quiz was always well attended and sorely missed during the pandemic, as well as the opportunity for valuable fundraising. Each year proceeds from the quiz support a different local charity. The chosen charity for this year's event is PCiP.
Plymouth Children in Poverty (PCiP) focus on eradicating poverty in the city. "PCiP was born out of a want and need for collaboration and encouragement of our private sector to work more closely with the public sector and charitable organisations – sharing responsibility to rid child poverty from our city."
It was a very welcome return after the what felt like an extremely long two-year covid-break. The quiz tested our knowledge on various subjects from Modern Culture, General Knowledge to Sport, and Film/TV. Standard stuff, and we particularly enjoyed using the app for the picture rounds.
There were 29 teams altogether and despite not being crowned champions, we came a respectable 6th, there's always next year!
At the end of the day everyone involved had a truly fun night out and raised a grand total of £6000 for PCiP. Well done and thanks to SDS and all other participating teams.
For more information on SDS and PCiP check out the websites in the links below :
Plymouth Children in Poverty – Making a Difference (pcip.org.uk)