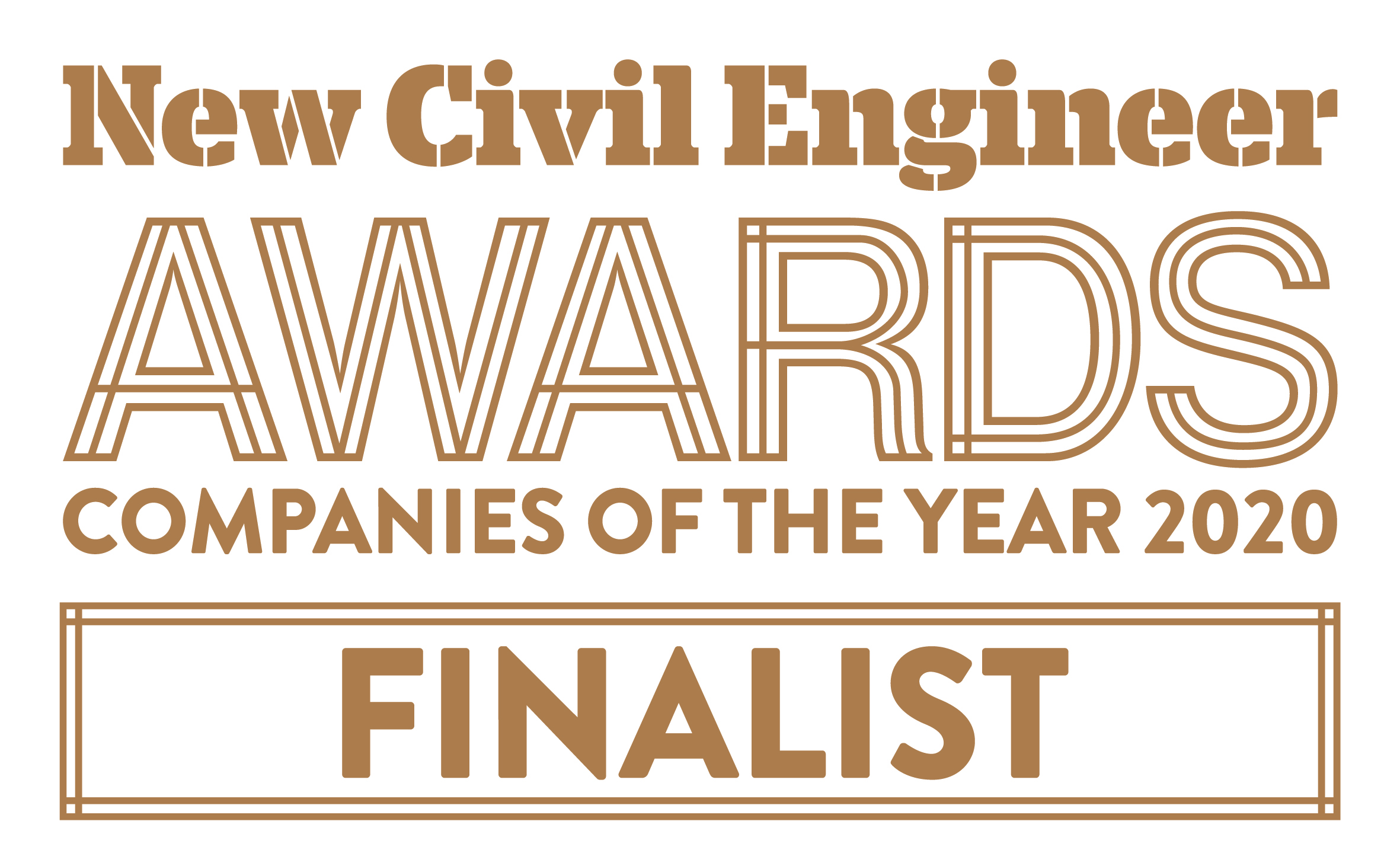 11 Aug 20
Clarkebond shortlisted for a NCE Companies of the Year Award 2020
Clarkebond is delighted to announce that it has been shortlisted for the NCE Companies of the Year Awards 2020: Impact in Cities
The NCE Awards is New Civil Engineer's annual awards recognising and celebrating the most innovative, impactful and inspirational firms operating in civil engineering. These are the firms that are doing the right things, in the right way, to deliver the outcomes that benefit society.
Clarkebond are shortlisted again this year in the Impact in Cities award. The NCE state that 'Rapid urbanisation brings enormous challenges, not least in terms of demands for housing and maintaining and improving the quality of life in our towns and cities'. This award category is a recognition of the 'inspirational stories from firms doing most to address the key challenge of urban densification with a view to enabling sustainable, healthy development and redevelopment of our towns and cities.'
Clarkebond were asked to submit three recent examples of concepts, studies, trials or projects we have been involved in that demonstrate the broad extent of our impact in this sector.
Neil Marks, Commercial Director, Clarkebond, commented. "This is fantastic news and we are especially pleased to be recognized as a leader in collaborative working.  As a multidisciplinary consultancy, often with several disciplines working on the same project, this is a core principle of how we work internally within our teams and also with our clients and all other external stakeholders."
The winners will be announced on Friday 26 February 2021.