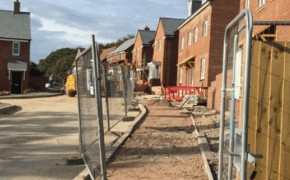 26 Feb 19
Clarkebond wins place on engineering framework for residential developments
Clarkebond have won a place on a framework contract covering the South West and Wales for civil and structural engineering design services for residential works.
The framework is with LHC, a not-for-profit central purchasing body that develops OJEU-compliant frameworks in England, Scotland (on behalf of the Scottish Procurement Alliance) and Wales (on behalf of the Welsh Procurement Alliance).
LHC's frameworks are free to use by local authorities, social landlords and other public sector bodies to procure works, products and services for the construction, refurbishment and maintenance of social housing and public buildings.
Clarkebond has extensive experience of working with residential developers in both the public and private sector, providing a wide range of services including pre-purchase evaluation and reporting, site investigations, flood risk assessments, drainage, ground engineering, foundations, highways, transport planning and structural Engineering.
"This framework appointment recognises our extensive expertise in residential developments and our understanding of developers' requirements," comments Dave Rylatt, Clarkebond Framework Manager.  "We are looking forward to developing new relationships through this channel."
If you would like more information on any of the services mentioned above, don't hesitate to get in touch:  info@clarkebond.com or call to speak to one of our experts.