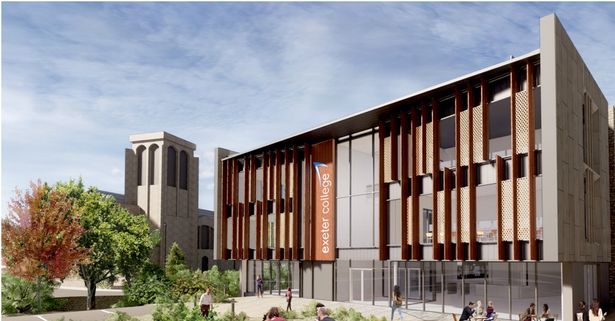 17 Mar 20
Construction starts on new digital and data hub at Exeter College
Construction of a new Digital and Data Centre (SWIoT) at Exeter College has started on site with the phase one foundation dig.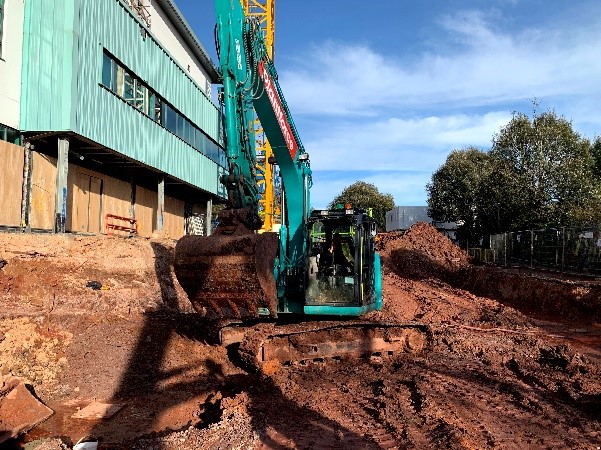 The £10.3million three-storey building is an extension to the existing Hele building and the first phase of a wider £70m masterplan to improve education provision in the city at Exeter College.
Clarkebond have provided structural and civil engineering services for the scheme as well as transport planning, flood risk and geotechnical investigations.
Clarkebond's Exeter team provided temporary works designs to allow the erection of the tower crane that is now on site and are currently providing ongoing site support to the main contractor as the construction of the foundations, drainage and steel frame commence.
Clarkebond's transport planning team designed a safety scheme for Hele Road, including a new pedestrian crossing point and a pedestrian/cycle refuge within the carriageway to allow safer pedestrian access to the new building. These schemes were designed to create a safer environment for active travel users.
Each of the schemes were subject to a Stage One Road Safety Audit completed by Clarkebond's Road Safety Auditing team.
Clarkebond have also produced a Flood Risk Assessment (FRA) and Drainage Strategy (DS) to support the masterplan. Whilst the site is within Flood Zone 1, the FRA and DS also covered the Institute of Technology, paying particular attention to the detailed planning of the drainage routing, storage volumes and flow controls for this area of the site.
The remainder of the drainage for the wider site focussed on the types and potential locations of potential surface water management items (including SuDS) with indicative 'worst case' sizing for final attenuation features given to aid the identification of space requirements prior to detailed design.
Main Contractor: Willmott Dixon
Architects: AHR
Engineers: Clarkebond