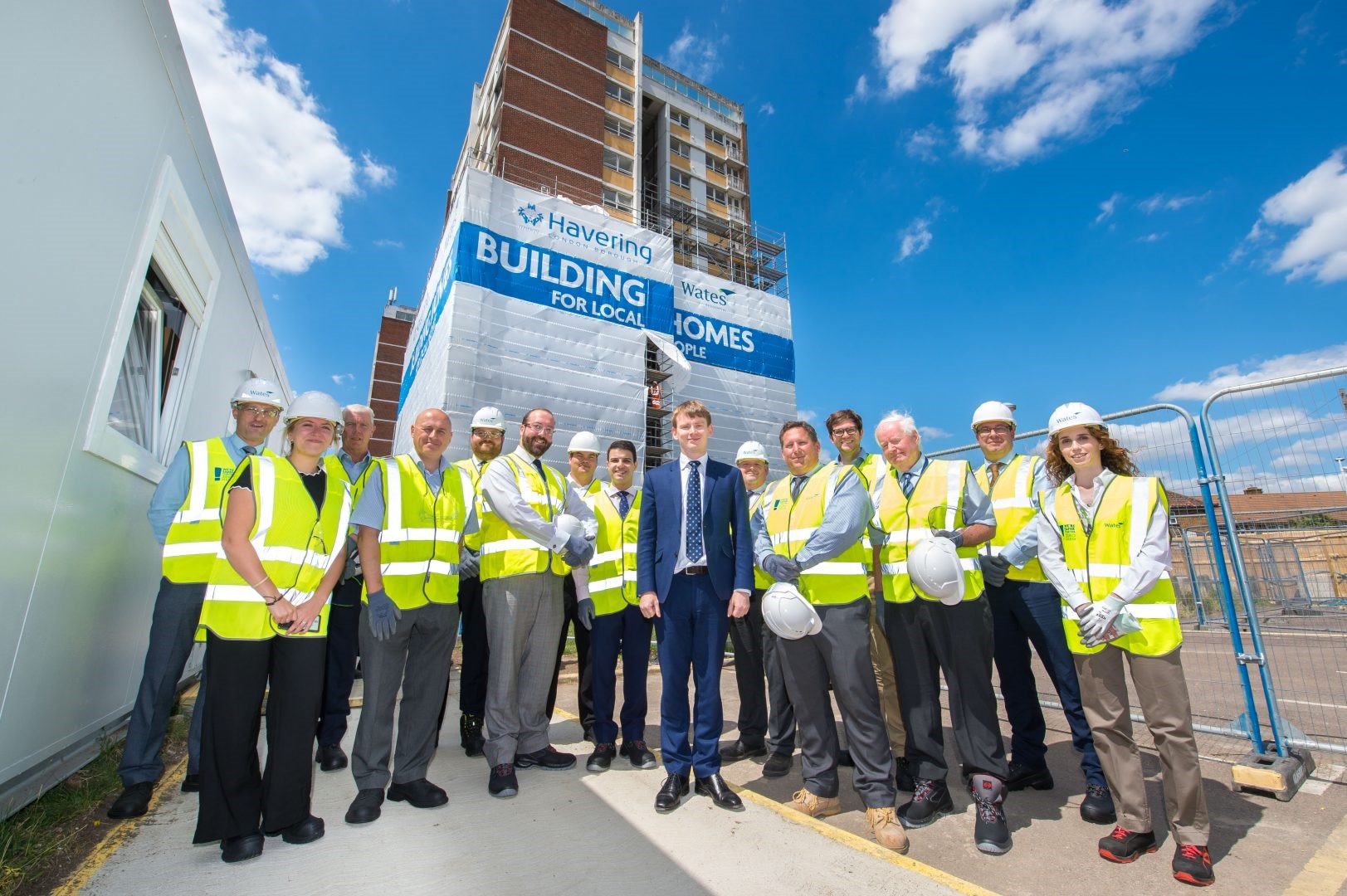 13 Aug 19
Demolition begins on £1 billion London regeneration project
Demolition has begun on one of London's biggest housing regeneration projects, marking a significant step forward for the £1 billion scheme.
The project will deliver around 5,200 high quality homes over the next 12 to 15 years, doubling the amount of council rented accommodation and more than doubling the number of affordable homes.
The right to return is also guaranteed to all residents, meaning families that have been relocated from the estates under development will be able to return, if they wish to.
The Napier and New Plymouth House site in Rainham is the first of 12 to be regenerated as part of the joint venture partnership between Havering Council and Wates Residential.
Clarkebond is providing civil, structural and ground engineering plus other services including contamination assessment, flood risk assessment, air quality and rail engineering on the project.
The design team for the first phase of the project comprises:
Architect: JTP and Conran
Engineers: Clarkebond
M&E: Aecom
Landscape Architecture: BDP