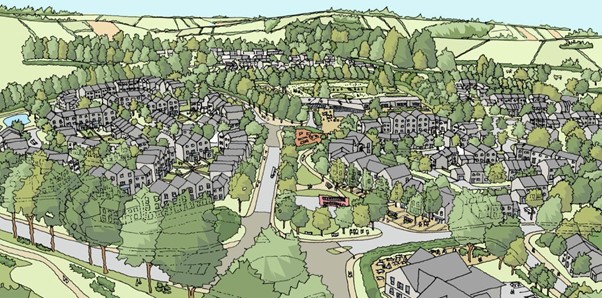 22 Jun 21
Devon residential development to go ahead following successful appeal
Clarkebond is delighted to have assisted Abacus Projects Ltd/Deeley Freed Ltd with the successful appeal decision for up to 373 dwellings and associated uses at Inglewood, Paignton.
The Clarkebond team, led by Director John Pavey, provided advice on flood risk, drainage, utility supplies/diversions and ground engineering matters including an agricultural land quality assessment.
The appeal decision means outline planning permission has been granted for the development of up to 373 dwellings with vehicle and pedestrian/cycle access, a pub, a primary school with nursery, public open spaces and significant highways infrastructure improvements.
This is the second phase of the urban expansion of Inglewood and White Rock, Paignton. The first phase included 400 homes, a local centre and 36,000sqm of employment space. Clarkebond also worked on this first phase with architects Stride Treglown.
Developers: Abacus Projects/Deeley Freed
Architects: Stride Treglown
Engineers: Clarkebond
Transport Planners: Key Transport
For more information about any of Clarkebond's services, please contact jamesedmonds@clarkebond.com