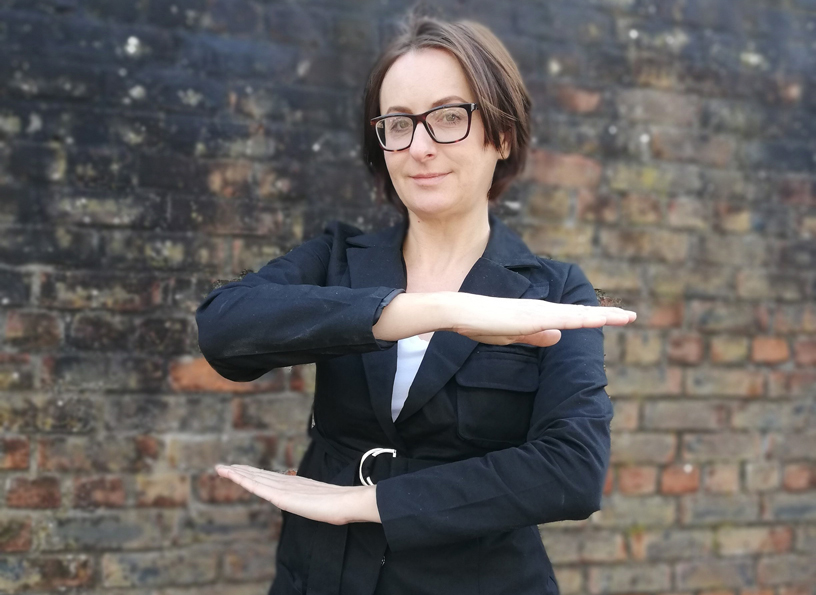 03 Mar 20
#EachforEqual: Celebrating Clarkebond's women on International Women's Day
We are delighted to see the number of women engineers at Clarkebond continuing to rise – up by 60% in the last decade – and we are pleased to share some of their opinions and inspiration to mark International Women's Day.
Vicky: Joined Clarkebond 2019 as a Graduate Structural Engineer from university.
"When I was a kid, I remember watching my favourite Greek black and white 50s movie where a young woman joined a big engineering company as the first female engineer, and everyone thought she was a secretary. She had to work really hard to gain trust and respect. Seventy years later, there are plenty of women in the engineering industry and more are joining. Engineering has stopped being just a male profession. However, equality in the workplace is still an issue. We need to change education at early ages and continue to raise awareness in the workplace about equality.
Working at Clarkebond has made me believe that the situation can indeed change as I can see that equal opportunities are provided for women and there is also flexibility if a woman wants to combine her career with motherhood. I believe that for a company to succeed, diversity is necessary to provide different ideas and be able to adjust in the ever-changing modern world."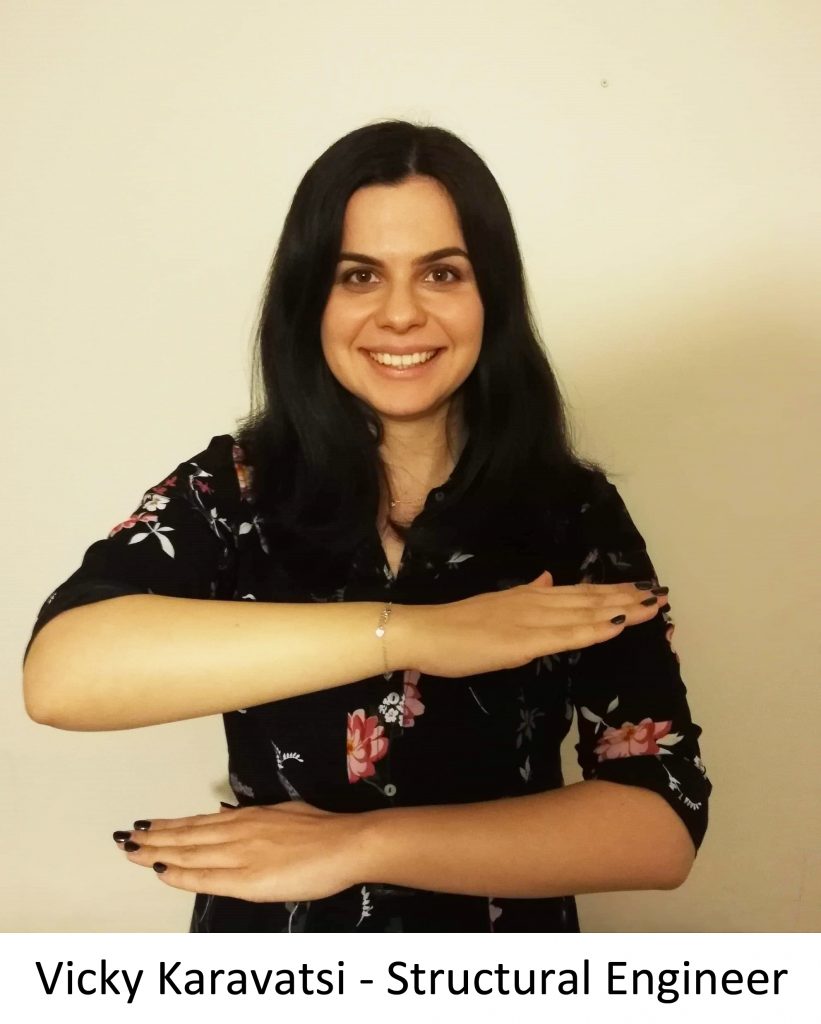 Leah: is working at Clarkebond as an Assistant Engineer while on a placement year from university.
"I was inspired to go into Engineering as both my Dad and Grandad are qualified Engineers and I spend my childhood watching them apply their knowledge and craftsmanship to various DIY projects around the house. I recall my Dad telling me that there was only one woman in his cohort at University, and while the gender imbalance is still prominent, barriers have been broken and overcome by women in the last few decades.
Women in the industry don't want special treatment or privileges, we want an environment in which we can grow, and our opinions can be listened to. For too long the industry has belittled women and discriminated against them in employment procedures and in their daily life due to unconscious bias. Training, awareness and tackling issues such as 'laddish' culture and toxic masculinity have created change and progress.
While women are still seen as the primary caregivers in most households, Clarkebond provide part-time working opportunities, flexible working and job shares. Although I am not a parent myself, this gives me faith that Clarkebond values all their staff and want their employees to succeed regardless of their family-commitments. Looking forward, we need more women in positions of management and as directors in order to achieve true equality. We need to continue to find ways to make these positions more accessible for women, as only a diverse organisation has the experience, capability and resilience to succeed in the modern world."
Monika: An engineer with Clarkebond since2014.
"To any girl thinking of doing STEM subject at university I would say don't be put off by the fear of not being treated as an equal to your male colleagues. There are still lots of challenges, but also lot of opportunities in the sector for anyone keen to progress.
I really like working at Clarkebond and I am comfortable working in an environment dominated by men, but it will be good to see more women rise to higher engineering positions as they progress through the company! As an engineer with young kids I am grateful for the family friendly policy here.
I do see women and men's career paths change in different ways after having children and I believe that general gender inequality is still a problem in the UK. There is still more to be done to ensure that women's progression is not held back by bias around pay and promotion, difficult workplace cultures, tension between balancing work with care and childcare and a shortage of quality part-time work with a good wage potential."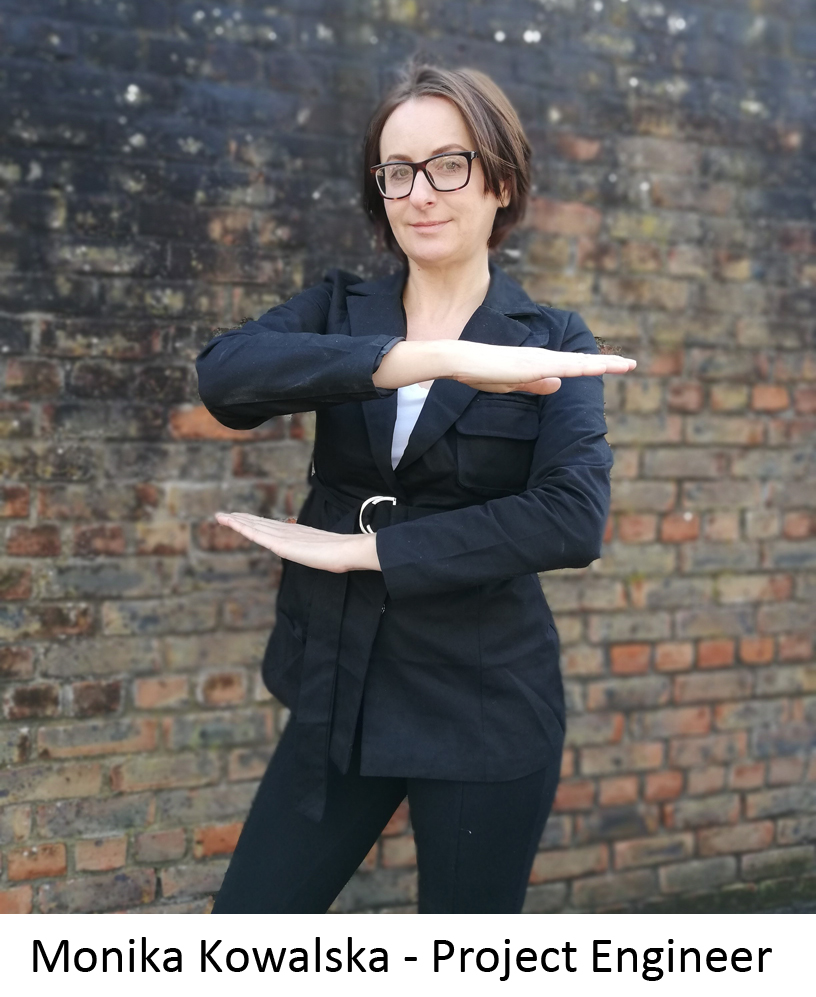 Mercedes: is a Principal Flood Risk and Hydrology engineer and joined Clarkebond in 2014.
"My background is in geography and GIS and I have always had an interest in mapping and all things watery!
The construction industry is perhaps not generally perceived as an area that offers flexible working opportunities. I am very fortunate to have been able to fit flexible part time hours around my home and family life and have been able to continue my professional development whilst progressing my career in a positive and relaxed environment.
There needs to be a greater acceptance of flexible working as a positive business benefit so that women (and men) have the option to take a career break or work part time due to childcare or life requirements, and consequently the investment in their skills and education is not lost.
Engineering, particularly the civils side, has historically been male dominated. Whilst this is still apparent today it's good to see increasing numbers of women working in the sector.
I believe there is a need for increased promotion of the construction industry within the early stages of the secondary school environment to both genders to present the wide variety of construction industry jobs that are available.
If you are interested in pursuing a career as an engineer, we would be delighted to hear from you. Please get in touch here.