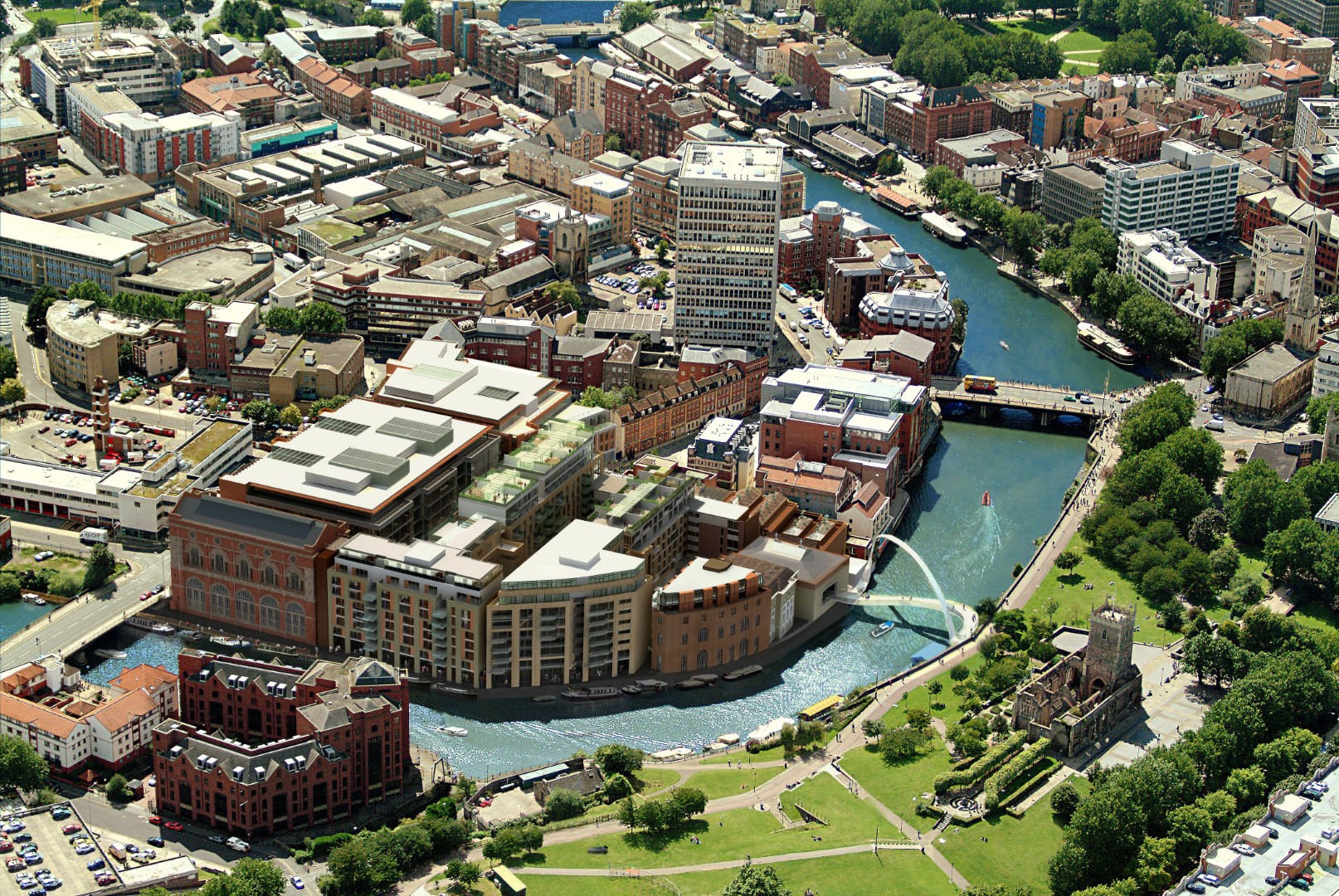 23 Jul 19
Flood protection critical to £225m city centre scheme
Finzels Reach is a major new development in Bristol City centre which integrates historic industrial buildings alongside new 21st century living spaces. It also includes the restoration of medieval walkways and the construction of a new cycle and pedestrian bridge which connects the development to the city.
This new waterfront development is protected from flooding by a combination of effective flood management measures detailed in a site-wide flood management plan (FMP), and by the implementation of flood resistance and flood resilience designs produced by a team of flood specialists from Clarkebond.
The flood resistance protection includes watertight construction and a physical flood barrier designed to protect the scheme up to a level of 10.1m above ordnance datum (AOD) along its perimeter. Vulnerable areas with floor levels and accesses below 10.1m AOD benefit from flood resistant construction, which provides an extra level of protection. Air vents are raised above 10.1m AOD.
Additional flood resilience measures are included within the floor spaces below the protected level. Clarkebond has also produced an FMP to achieve the following outcomes: to raise general awareness of the risk of flooding; to detail how the Plan is triggered; to outline the specific actions required by those involved with the Plan such as mobilisation of equipment, manpower and materials, deployments of flood defence systems etc.; to describe the evacuation procedure and give details of safe refuge.
If you would like more information on any of Clarkebond's hydrology, flood management and planning services, don't hesitate to get in touch: email seymourd'oyley@clarkebond.com or call 0117 929 2244.