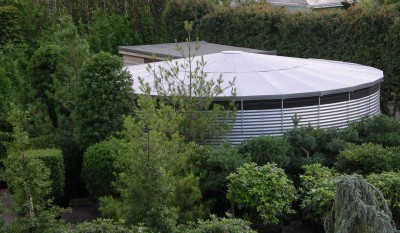 17 Dec 19
Holding water – Clarkebond supports Unicef bid for humanitarian water tanks
Clarkebond structural engineers were delighted recently to provide support for a leading UK manufacturer and worldwide exporter of steel water tanks for humanitarian projects.
Even Products, is a long established and trusted partner for charities and NGOs the world over for the supply of water, sanitation and hygiene (WASH) equipment. As one of the British Government's chosen partners in the Department for International Development's Rapid Response Facility, the company has provided steel water tanks, bladder and onion tanks, water taps and water tap stands in humanitarian response operations worldwide.
As part of Even Product's recent work to provide steel water tanks for Unicef, Clarkebond provided structural designs services for tank caps to comply with Eurocode standards.
"We were very pleased to be able to support this project," commented Mike Baughan, Associate Director, Clarkebond. "It's a curious feeling to know that our designs will play a small part in improving conditions in some of the worst environments in the world."