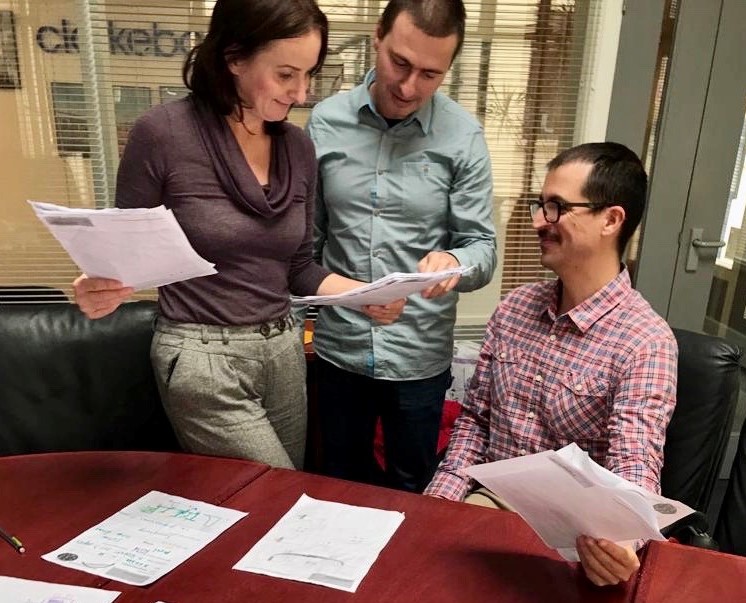 12 Nov 19
Inspiring designs by the engineers of tomorrow?
When two engineers from Clarkebond set a design challenge for the children of year 2 at Birdwell School Academy in Bristol they really had no idea what to expect.
Following a presentation by Clarkebond engineers Monika Kowalski and Leah Deverick about structural engineering, it's history and future, the challenge was given to the 60 pupils to design something which does not exist, or which does exist but could be improved upon.
"The children's ideas were ambitious and enthusiastic, far beyond anything we could have anticipated." commented Mike Baughan, Associate Director for Structural engineering at Clarkebond, and one of the judging panel. "Many young people considering their options at secondary school have no idea about the fantastic career opportunities in engineering. This really is a great way to engage their enthusiasm and raise their awareness at a young age."
Some of the inspiring design ideas included a wind powered tractor, a brain swapper, a rocket launcher, a high-speed train, a football canon for practice, a scooter for three people, a chocolate carrier and a flying bike!
A panel of Clarkebond engineers judged the entries and ten winners were chosen in seven categories:
1. Best innovative design
2. Best life changing design
3. Best technical approach in design
4. Best artistic design
5. Best construction design
6. Best fun design
7. Best gadget design
Each winner was presented with a personalised certificate which reflected their own design.
One parent commented: "My son has been very excited about whole experience. He is making lots of stuff at home, has decided to be a mechanical engineer and kept asking if his design had a chance of winning!"