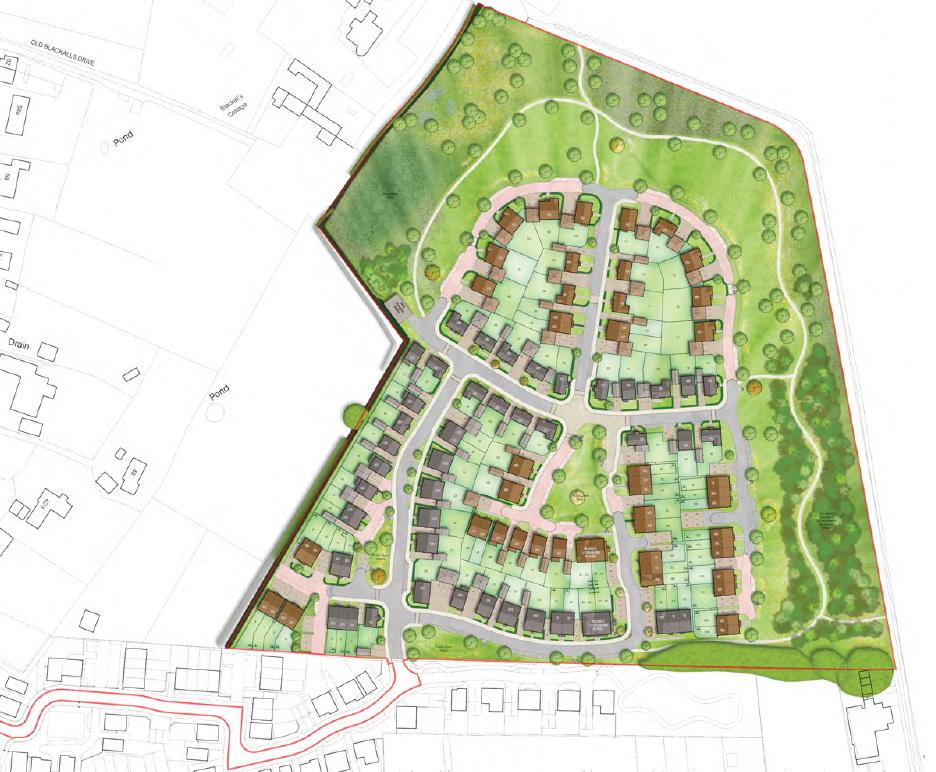 15 Oct 19
Local Authority leads the way in best sustainability practice
A recent planning application for a residential development in Cholsey, Oxfordshire has features that other local authorities would do well to adopt, according to Clarkebond's civil engineering associate director, Andy Jenner.
Clarkebond has provided a range of services for this 106 unit development for Bellway Homes, including flood risk assessment, drainage strategy, infrastructure and transport planning.
'Sustainable' aspects of the scheme include permeable paving and soakaways which feature a treatment train that uses downstream defenders – a mechanism for stopping hydrocarbons and other pollutants seeping into the groundwater.
"Soakaways or drainage solutions that reintroduce surface water runoff to the groundwater mimicking the natural disposal paths are considered best sustainable practice for the disposal of surface water, but they are not universally adopted even where they are possible due to restrictions of adopting highway and water authorities.
The highways authority in Oxfordshire is very forward thinking and encourages the use of sustainable drainage with suitable safeguards by residential and other developers.  I believe that more local authorities should follow Oxfordshire's lead on this," says Andy.
As a minimum, a drainage strategy also has to adhere to the guidance set out NPPF, Local plan policies and best practice guidance which requires surface water to be managed so that flood risk (both on site and to third-parties) is not increased and where possible flood risk should be reduced from the existing situation.
For this development the ground is suitable for infiltration, and therefore disposal of surface water runoff using percolation techniques in a mix of traditional soakaways, swales and soakage basins can be employed.