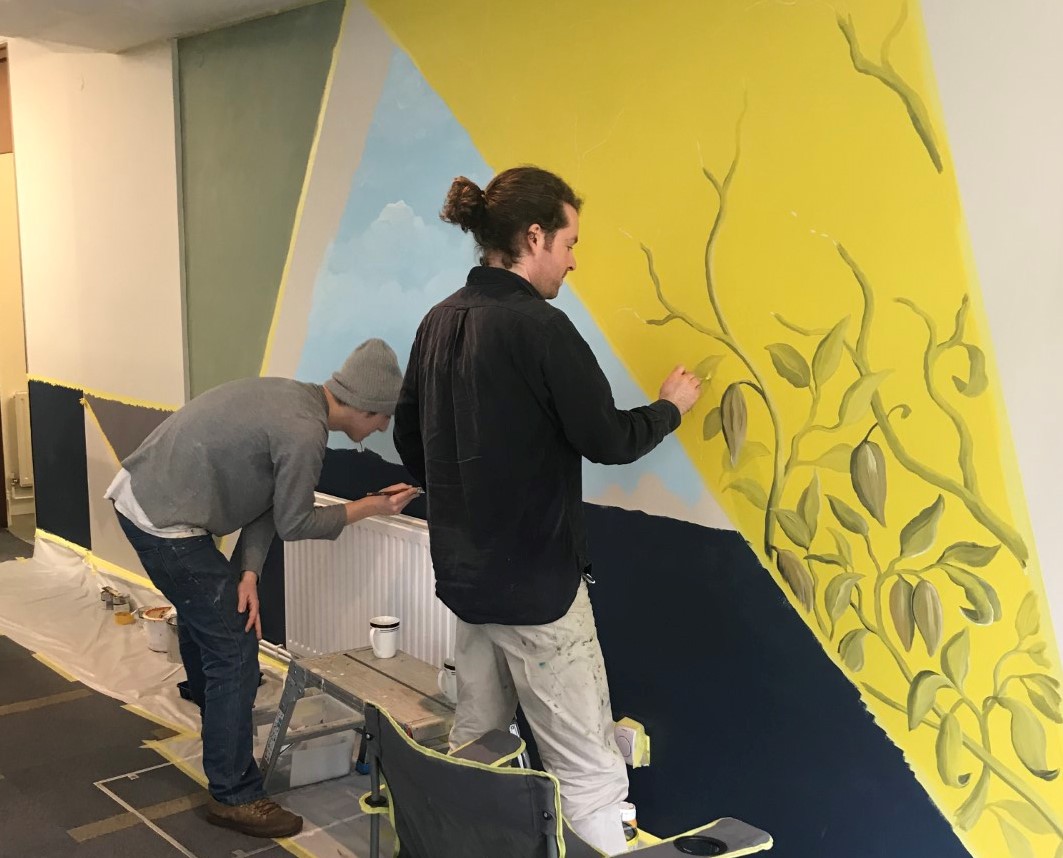 10 Mar 20
New artwork celebrates shipping and engineering history at Clarkebond's historic HQ
As part of a refurbishment of the offices at Clarkebond's HQ at Cocoa House in Bristol, local artist, Ollie Gillard of Gage Graphics, was commissioned to create a piece of art that reflects the company's proud engineering heritage in the city.
"It was also important to us to acknowledge the part that our historic headquarters played in city's maritime history," states Max Thurgood, Director, Clarkebond. "Cocoa House was one of a number of working-men's 'Cocoa Rooms' set up by the Temperance Society movement in the mid to late 19th Century in an attempt to curb drinking of alcohol in the docks."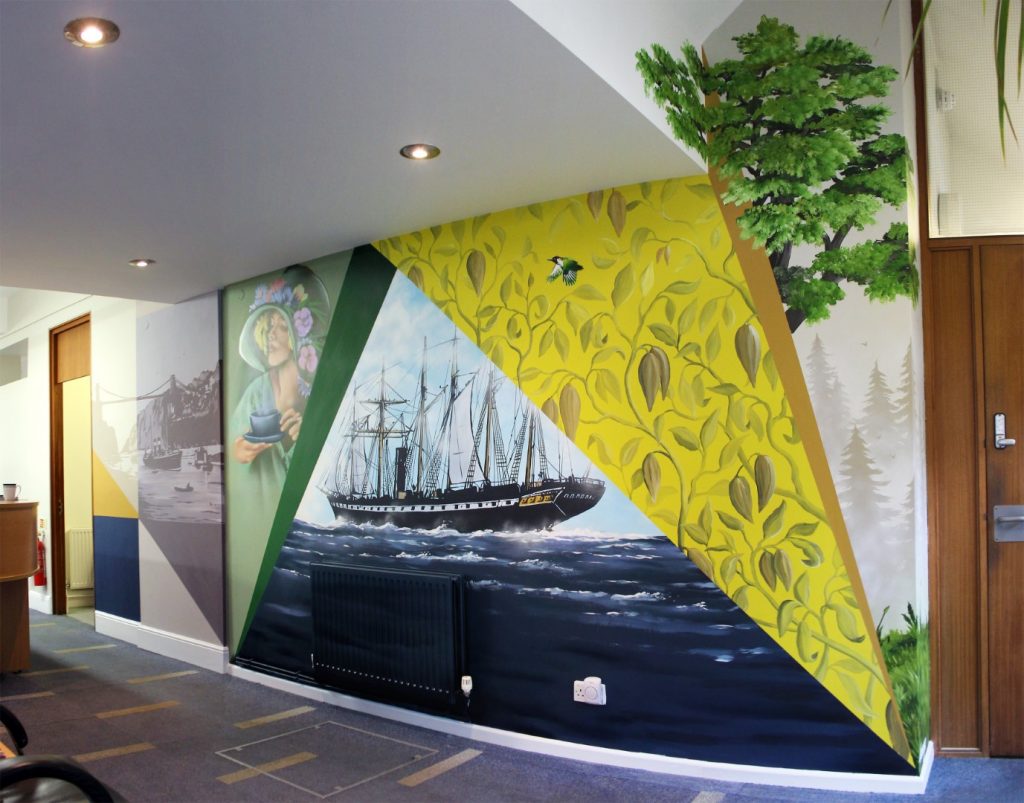 Ollie researched the themes, created concept designs and delivered two stunning pieces of original art in our reception and meeting room.
The work in reception is influenced by the city's maritime and engineering heritage and the incorporation of cocoa reflects the building's historic use. The murals have been created using geometrical and architectural shapes to add a contemporary feel to the historical themes. Shapes, patterns and images have been blended to fit in with the surrounding walls.
The meeting room work transports you outdoors with a patterned ceiling illusion and to the wider skyline of Bristol which Clarkebond has influenced since 1946.
If you would like to arrange a meeting with one of our engineers in our recently transformed meeting room, please get in touch!