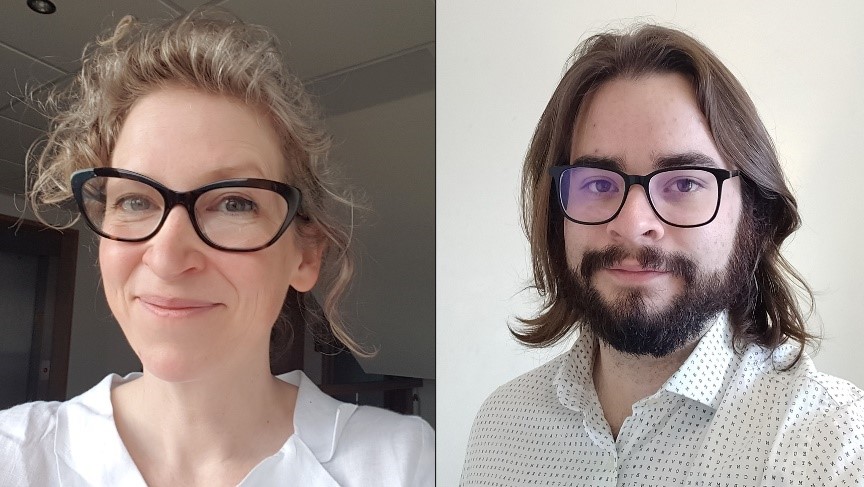 22 Jun 21
New engineering appointments at Clarkebond
Clarkebond is delighted to welcome two new members of staff to provide vital support to its engineering teams.
Grace Guest (left) joins Clarkebond's Exeter team as Senior CAD Technician. She has over 18 years' experience working for several different consultancies supporting geotechnical investigation, flood defence, engineering and hydrological departments to produce drawing sets from initial concept design to detailed design set for construction, complying with BIM level 2 procedures to competing project deadlines, using Auto CAD Civil 3D, Photoshop and Holebase.
Grace also has experience in a wide range of river, coastal engineering and environmental river restoration projects for the Environment Agency, Local Authorities, and private clients across the UK and internationally.
We are very pleased to welcome back Sam Bartley (right) as our newest Graduate Structural Engineer in Bristol. Sam worked for Clarkebond for a year as a placement student from Bath University and is now returning to us having recently completed his master's degree in civil and architectural engineering. With inside knowledge of the company, the people and some of our clients, we are looking forward to Sam making an immediate contribution to work delivery.
"As we win new projects and grow our business in the South West, it is vital that we continue to provide the high level of service that our clients expect. I look forward to working with Grace and Sam and to seeing the great contribution they will make to our team," commented Max Thurgood, Clarkebond Director.
For more information on any of Clarkebond's services please email enquiries@clarkebond.com or call 0117 929 2244.