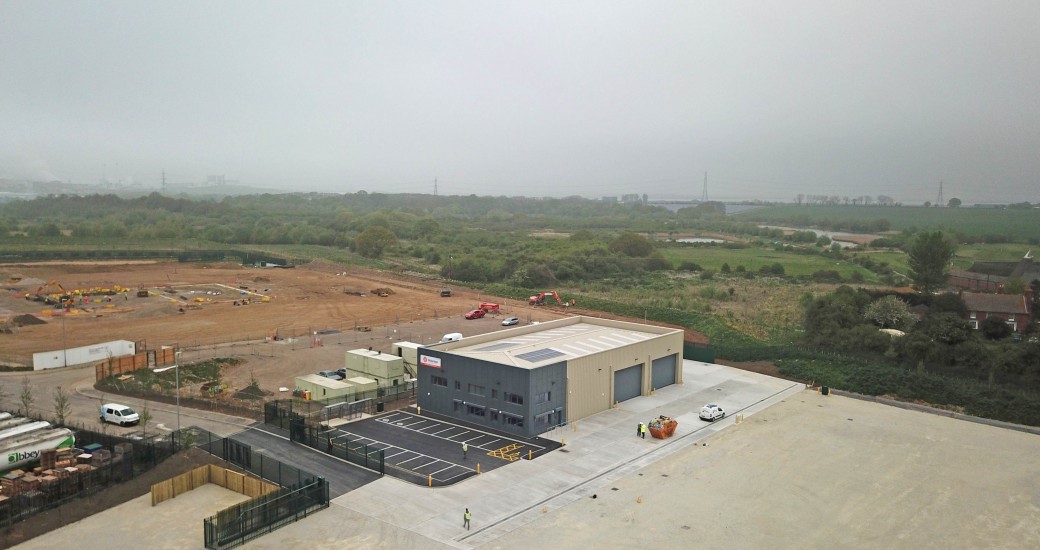 05 Nov 19
New modular building depot for Pickerings open for business
Pickerings, a provider of modular buildings and portable accommodation, has opened a new 5-acre depot at Eurolink Business Park in Sittingbourne, Kent.
The new multi-million-pound steel-framed building, built on a greenfield site, has many energy saving features and consists of a large workshop, offices, canteen, staff training rooms, hard landscaping for storage, carparking and washdown bay.
Clarkebond was appointed by Stoas Architects on behalf of Pickerings initially to prepare a drainage strategy for the planning application and to prepare an outline design of the below ground drainage systems.
The drainage strategy work included liaison with the Environment Agency to secure agreement in principal for the discharge of surface water. Following the successful planning application Clarkebond was then appointed to carry out detailed design of the below ground drainage systems for surface water and foul water for construction.
We were also instructed to provide information to clear several planning conditions and finally, we were appointed to produce information to help achieve BREEAM Very Good rating for the drainage elements on site.
Engineers: Clarkebond
Architects: Stoas
Contractors: WW Martin