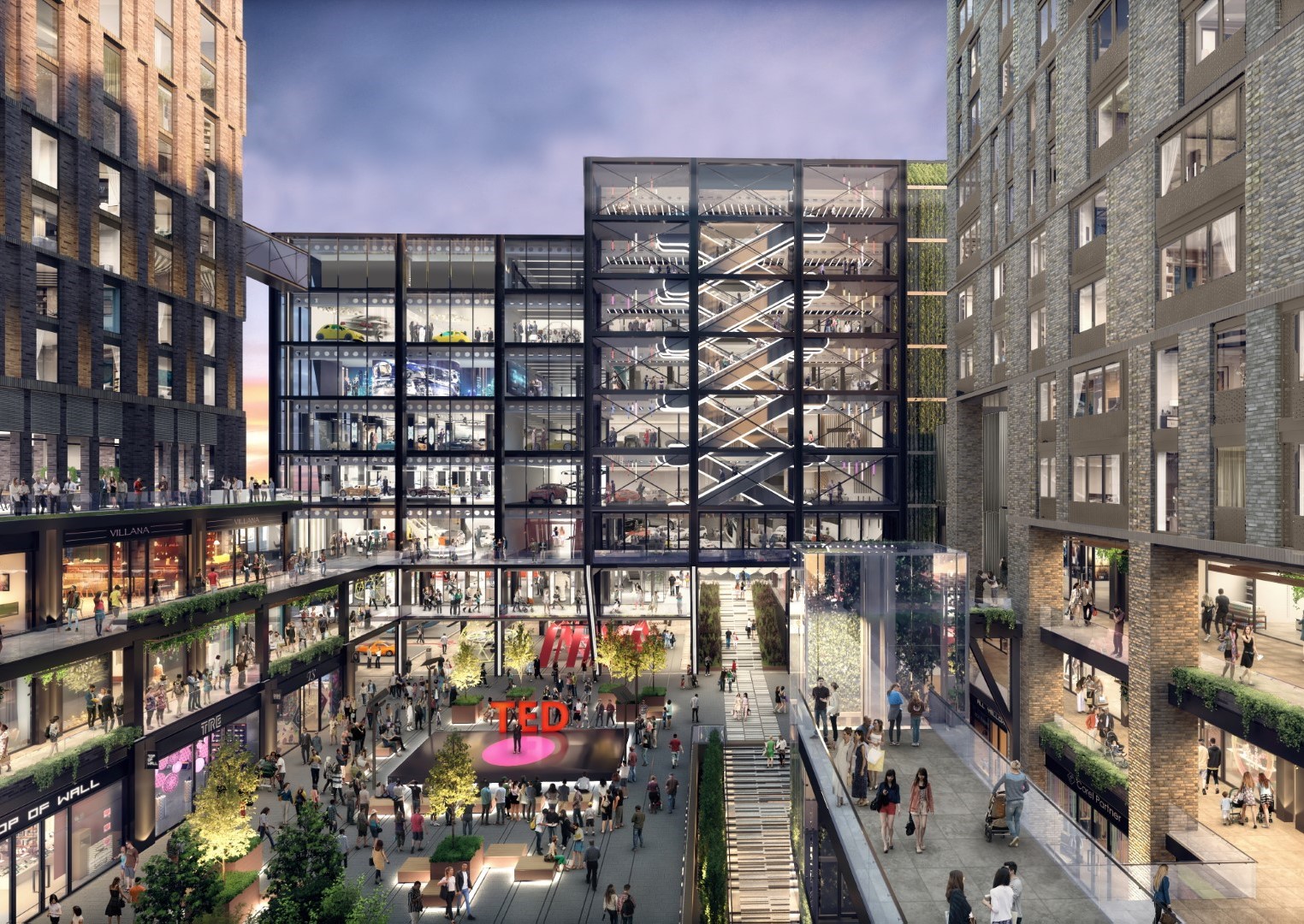 08 Jan 20
Plans revealed for spectacular new Chiswick development
Plans have been submitted for a unique new mixed-use development, just off the Chiswick flyover in London, which would transform the area and provide a 'a fully integrated experience-led urban environment.'
Clarkebond is providing structural engineering services on the scheme, titled The Fourth Mile, which will feature the world's first Technology Showcase – a model for the lean, green, clean future of electric vehicles and a showcase for cutting edge technology of the future.
There will be four main elements to the development; the technology showcase, designed to house 15-25 tech companies; three residential blocks with a total of 258 apartments, 47% of which to be affordable PRS units; retail and leisure including a boutique cinema, gym and spa and a fourteen storey, 210 bed, five-star hotel.
At the heart of the proposal is a central plaza, Hudson Square, a central, flexible public realm space for visitors, locals, community and residents including a communal amenity space for a range of uses.
A roof passenger drone landing pad on the showcase building, electric car charging points, an underground carpark, communal recreational space for home-workers, and a chef's kitchen where food from the edible garden can be cooked, are all features of the ultra-modern development.
"This is an exciting new development with some really unique features," comments Clarkebond's Regional Director, Theo Thai. "We are delighted to have been selected to work on it with a such a prestigious design team."
The 'Fourth Mile' is derived from the horizon being three miles away on flat terrain and therefore the fourth mile represents looking beyond the horizon. This is meant to symbolise the futuristic intent of the scheme.
If planning is approved, it is anticipated that a start date would be in 2021/22 with completion 2024/25.
For more information on the above, or to find out more about Clarkebond's services, please contact TheodoreTai@clarkebond.com.
Client: Reef Group
Planning Consultant: DP9
Architect: Benoy
Structural Engineer: Clarkebond
M&E Engineer/BREEAM: KJ Tait
Transport Consultant: Curtins
QS/Construction Consultant: Gardiner & Theobald
Fire Engineer: The Fire Surgery Limited
Townscape Consultant: Tavernor Consultancy
EIA Consultant: Trium Environmental
Acoustic Consultant: Sandy Brown
Showcase Consultant: Robert Stephens & Co
Landscape Architect: Highland Edgar Driver