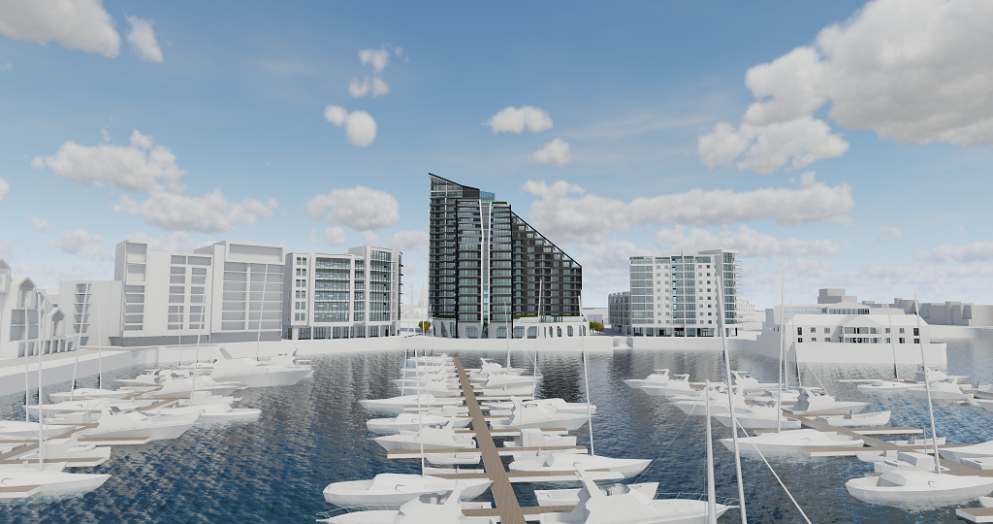 12 Nov 19
Progress for Plymouth harbourside development
Good progress is being made with pre-construction preparations for a £60million block of flats on Plymouth's historic waterfront due to start on site in 2020.
Sutton Harbour Holdings plc (SHH) has plans to create a striking mixed-use building 20 floors high on the Sugar Quay site including 170 apartments, commercial retail and restaurant units and an underground car park for approx. 100 vehicles.
Clarkebond's hydrology and flood planning experts prepared a Flood Risk Assessment for the scheme which is located in Flood Zone 3, negotiated with the EA and were able to demonstrate that the basement car park was a viable option. Details of the mitigation measures incorporated into the proposed development can be seen here.
Clarkebond also provided civil, structural, and ground engineering services on the scheme and a site waste management plan.