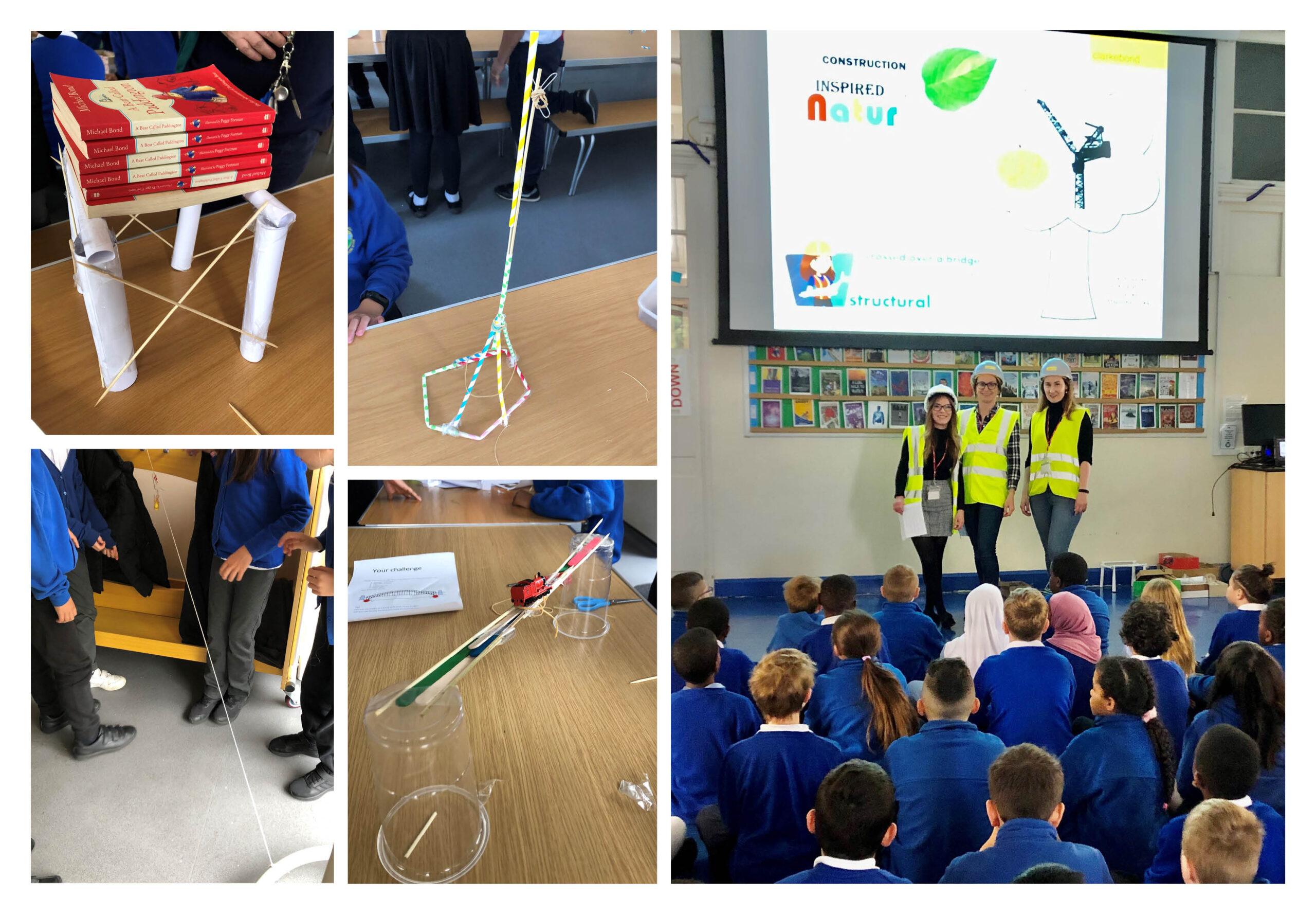 27 May 22
School pupils vs Clarkebond Engineers
Our engineers have been busy presenting to primary school children from year 4 and 5; challenging the gender bias, promoting STEMM and setting them tasks to inspire inventiveness.
This week Anna Szymanska, Magdalena Karpinska, Monika Kowalska and Vicky Karavatsi from our Bristol office gave pupils from Summerhill Academy an insight into the world of engineering and how we operate through great designs.
They took them through the fundamentals of structural engineering, explaining what an engineer does and how to become engineers.
Following this they challenged them to create structures of their own.
The pupils had a great time and impressed us with their enthusiasm, curiosity, creativity, and ingenuity, making a structure out of paper and tape is no easy feat.
The overwhelming response was incredibly positive, the children found it interesting and absolutely loved the challenges. Feedback from the children included: "it was fun. Engineers create stuff" and "it would be nice if they came back" And we can't wait to get out there and inspire more young minds.