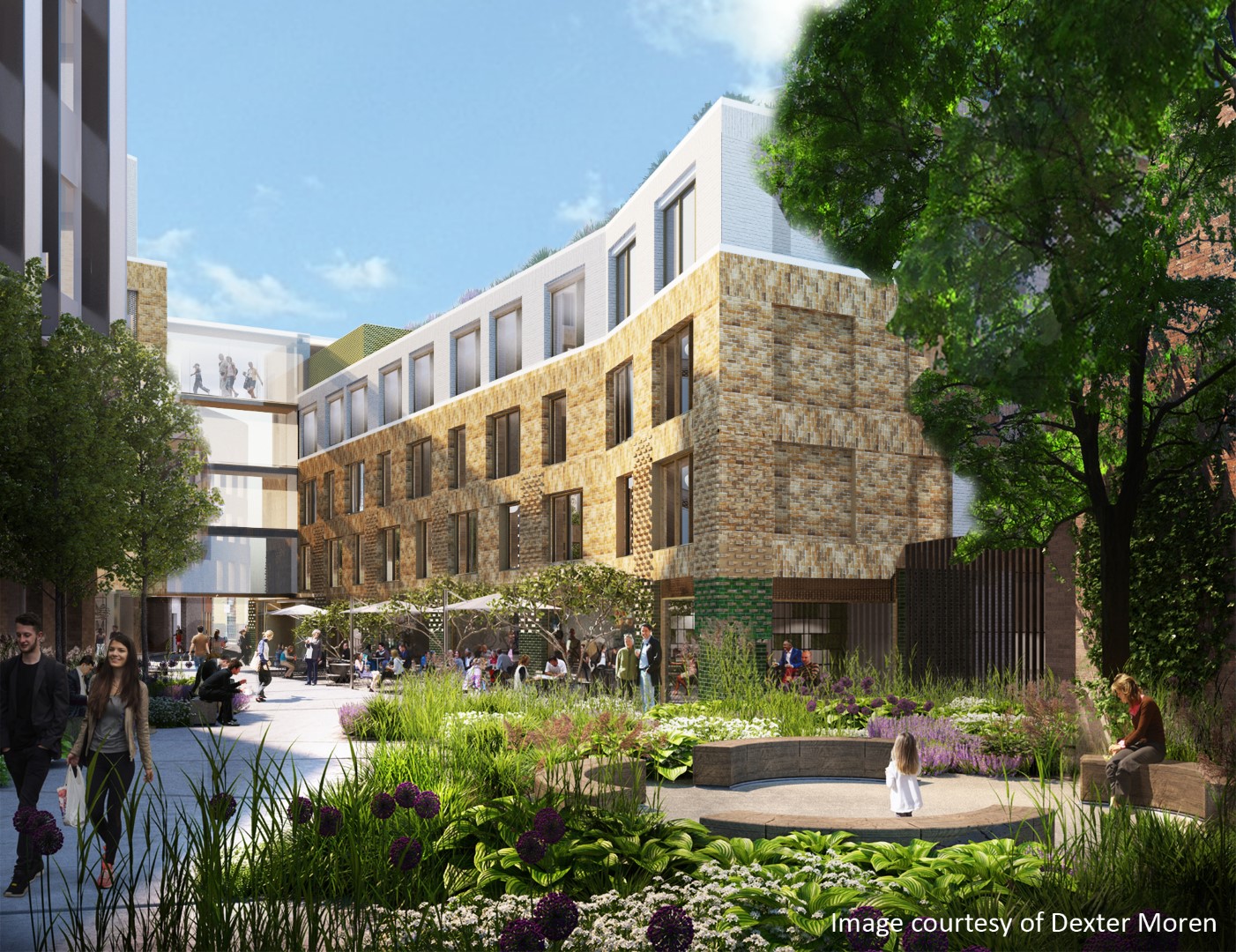 23 Sep 19
Technical flood advice increases commercial potential of hotel development
The commercial potential of a seven-storey, 274-room Premier Inn on a former college site in Southwark, London, was significantly increased when technical flood risk submission from Clarkebond's hydrology, flood management and planning team convinced the Local Authority that construction of bedrooms in the building's basement would be safe under all reasonably foreseeable circumstances, based on current guidance.
he Ufford Street development comprises basement level guestrooms, a landscape interior garden, restaurant and bar, other guest rooms and reception. In general, the hotel is classified as a 'More vulnerable' development; however, basement guest rooms are considered to be 'Highly Vulnerable' in accordance with the National Planning Practice Guidance (NPPG).
Although the existing defences generally provided enough flood risk protection for the site over its development lifetime, the site was predicted to flood in a breach scenario. The flood risk management team at Southwark Council also indicated a preference for no sleeping accommodation at basement or ground floor level.
To address the flood risk concerns and to convince Southwark Council that the proposed development was safe under all circumstances Clarkebond worked with the Council to produce a bespoke blend of flood mitigation measures which included:
A flood evacuation plan
Signing up the development to receive flood warnings
Robust flood protection of basement and ground floor to include demountable barriers, bunding/parapet around ground floor light wells, water-resistant reinforced concrete wall and slab, external or internal (within wall) water-stop, as required, water-stop at junction between wall and slab and at all construction joints.
Additional stairs added in the layout from the basement area to the upper floors to minimise the travel distances and maximise the possible routes that are available from the basement area.
Use of flood resilient materials in building construction on basement and ground floors
For more information on any of the above or to discuss a current project, please contact SeymourD'Oyley@clarkebond.com or 0117 929 2244