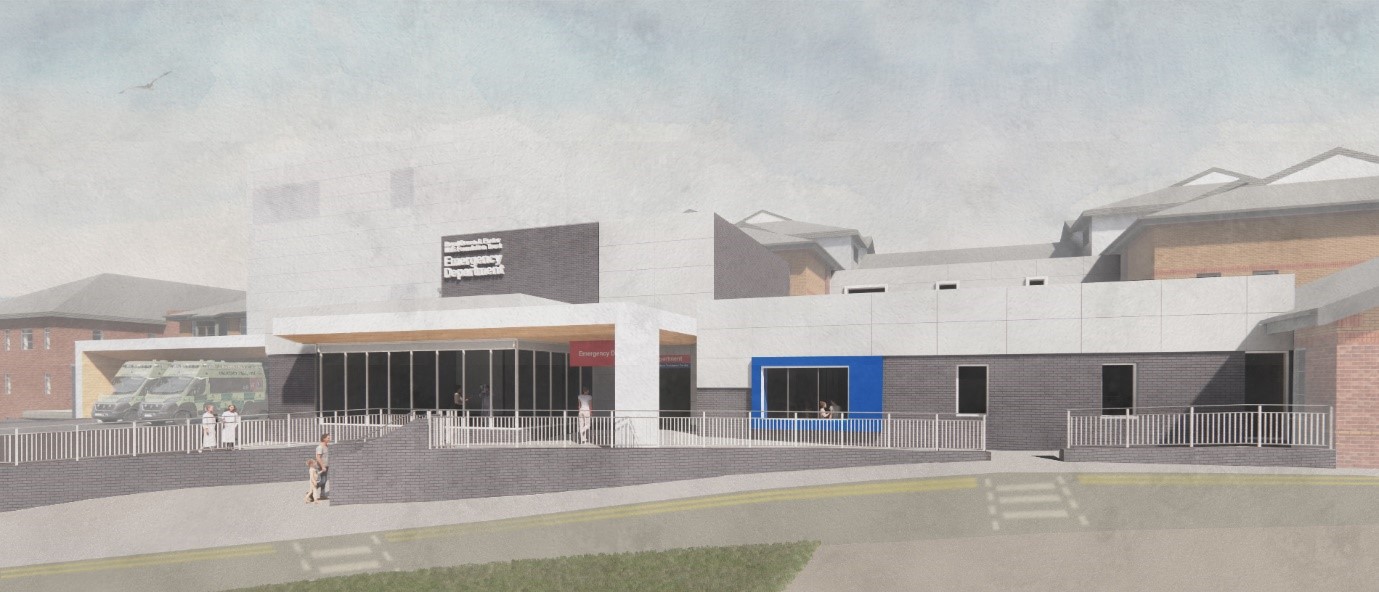 20 Apr 21
The challenges of working on the NHS frontline
A top priority for Clarkebond engineers working on the £20m expansion of the Royal Devon & Exeter Emergency Department at Wonford is to ensure that the development work can progress without impinging on the smooth operation of the unit and the surrounding departments.
Clarkebond is providing civil and structural engineering and transport planning services on the project which will provide extra space to accommodate today's patient numbers. The three-storey extension in an existing three-sided courtyard will extend the Emergency Department at ground floor level, with operating theatres on the first floor and plant rooms at second floor level. The project also includes extensions to the paediatrics department and extensive external works to realign the existing road.
Clarkebond has developed innovate solutions to overcome issues associated with constructing in close proximity to the existing buildings, on a very restricted live site and with varying depths of poor ground across the site.
To overcome these issues, Clarkebond designed a complex arrangement of ground beams and pad foundations to avoid surcharging the existing foundations. "Logistically, as a design team, the phasing of the projects has been extensive; the ED and surrounding departments can never close, so phasing the project so that ambulances have always got a place to drop of patients etc has been very challenging," commented Clarkebond Project Engineer, Alex Nevisky.
Construction on site will start shortly.
For more information on any of Clarkebond's services please contact jamesedmonds@clarkebond.com.
Client: Royal Devon & Exeter NHS Foundation Trust
Architect: Stride Treglown
Cost Consultant: Ward Williams
Main Contractor: Morgan Sindall
M & E: Hoare Lea